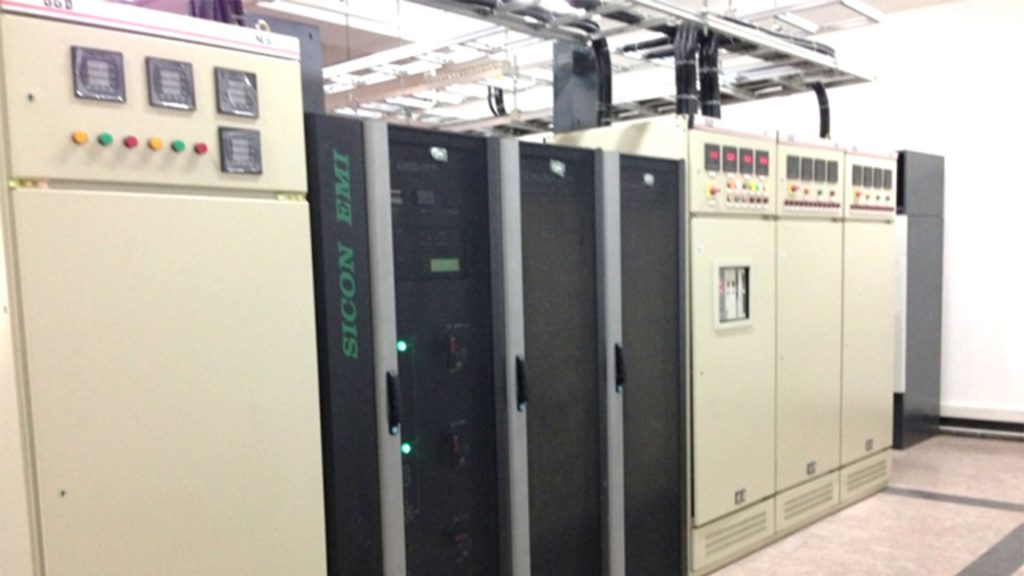 UPS Capacity:300KVABack-up time:
Background:
The load of data center needs stable and uninterrupted operation, and UPS is needed as the guarantee of uninterrupted power supply.
The data center adopts two-way power supply guarantee, the probability of load power failure is very small, ups and battery are almost in standby state for a long time, so the investment waste is serious.
The ups originally configured in the data center has reached the service life and needs to be replaced.
Solution:
The energy storage UPS can replace the original ups and realize all the functions of ups on the premise that the equipment investment is not different.
With the energy storage battery, UPS can effectively use the difference between peak and valley electricity prices, create electricity revenue for enterprises, realize the active working mode of the whole system, and make rational use of equipment investment.
Project configuration:
Battery Energy Storage System-166kWh(±240V115Ah, 3pcs)
UPS 300kVA 1pcs